Posts: 273
I dunno, but I really don't get a lot of what these people are arguing for. 
I guess I've never walked down the street and been catcalled, I've never had someone proposition me, (well sorta..),  I've never had someone have sex with me (with or) without my consent, so I've never been at risk of getting pregnant, etc. etc. So I don't really know what it's like to grow up to 'be a woman', but I do sometimes think that a lot of the stuff that they are having a go about is really overblown, because having grown up on the other side of the fence, although I was probably excluded from a lot of the more 'macho' culture in my teens, I really don't think anyone I knew was remotely into perpetuating a 'rape culture' or anything at all like that, and if it ever existed, it was probably before the 1980s, and nowadays it's really just yet more scare tactics for the more masculine women to keep the more feminine women firmly in line as much as the more masculine men scare us to keep us in line.
Like the boys at my school were desperate to get laid when they were 16 sure, but none found it quite that easy, and most of them probably didn't manage it till they were well into their 20s, despite how much they may have bragged about 'how many fit birds they pulled at the weekend' etc. 
So supposing I one day went outside as a probably less-than-convincing transwoman, my top priorities would be roughly..
1) Don't get yourself outright murdered.
2) Don't get yourself arrested.
3) Don't get yourself beaten up.
4) Don't get mugged and pissed on in the street.
5) Don't get called out for using the 'wrong' bathroom.
6) Don't get pulled aside and frisked when going through a security x-ray at an airport while still sporting the wrong genitalia..
7) Don't get outright refused entry at a shop or restaurant.
8) Don't get totally refused employment purely due to your size/appearance or employment history, regardless of your other capabilities.
Well, at that rate things like the supposed 'gender pay gap' and 'glass ceiling' or 'lack of affordable childcare', 'sizeism' etc. are way way way down the list of problems I'd probably face.
I mean, I'd hazard a guess that there are quite a few people like us, perhaps 15-20 years older than me, really heavily invested in male lives, actually classed as now being 'above' that 'glass ceiling', having made it all the way to the board room, or the country club, or whatever these people are clamouring for, now doing really high-stress and/or high-profile jobs as doctors and lawyers, if not actual CEOs, (and yes, possibly even having 6-7 figure jobs and bonuses..), and yet still pining for all their missed chances, their desired appearance, and the lives they have left unlived in the pursuit of either plain old self-protection or just avoiding parental disapproval, rather than the promise of 'big money', now living for the weekend and their chance to unwind a bit, while all the feminists are out to get what they have worked really hard for, often despite not actually having the same kind of intellect or creativity to match, and then blaming it on sexual descrimination when they find they don't get it so easily. 
It doesn't take that much talent just to gang up on people and complain, whereas it does take a hell of a lot to do what some of these people have done.
As a more-able-than-most trans woman, probably your best bet is still just to start your own business from scratch..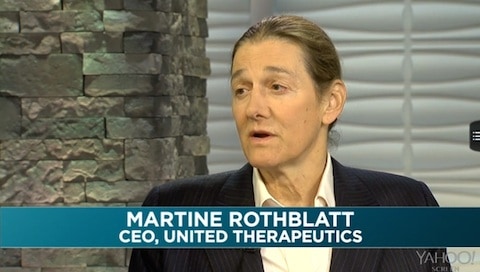 No sign of 'glass ceiling' there, in one particular case even the sky itself wasn't the limit.. though they probably had to be somewhat 'world class' brains to manage what they did, (I mean, it surely takes some major engineering chops to be in a position to launch a new fleet of satellites, or research and develop a new line of pharmaceuticals), and it probably helps to come from a much wealthier/more entrepreneurial family, and most people don't get that kind of a head-start, etc. etc. 
But duh, some of these people are just amazing, despite the biological 'birth defect' that they found they had to get surgically remedied before they turned 50.. and if this is what some people born with 'female brains' can actually do, don't just complain about stuff, shut up and learn dammit..
Last Edited By: Xora Jan 16 17 7:39 AM. Edited 1 time